An attestation is the on-chain evidence that an attribute of a user's identity (e.g. residency; accreditation) is true. Attestations enable issuers to ensure prospective token holders meet their compliance rules. When an issuer sets compliance rules, their token automatically checks that the right attestations are in place for token transfers to occur.
In order for a prospective token holder to be able to hold a token, they need to meet all the compliance rules set by the issuer. To do this, attestations are added to their account that confirm they meet the token's compliance rules. These are given by attestation providers, who may either be the issuer or other approved third parties.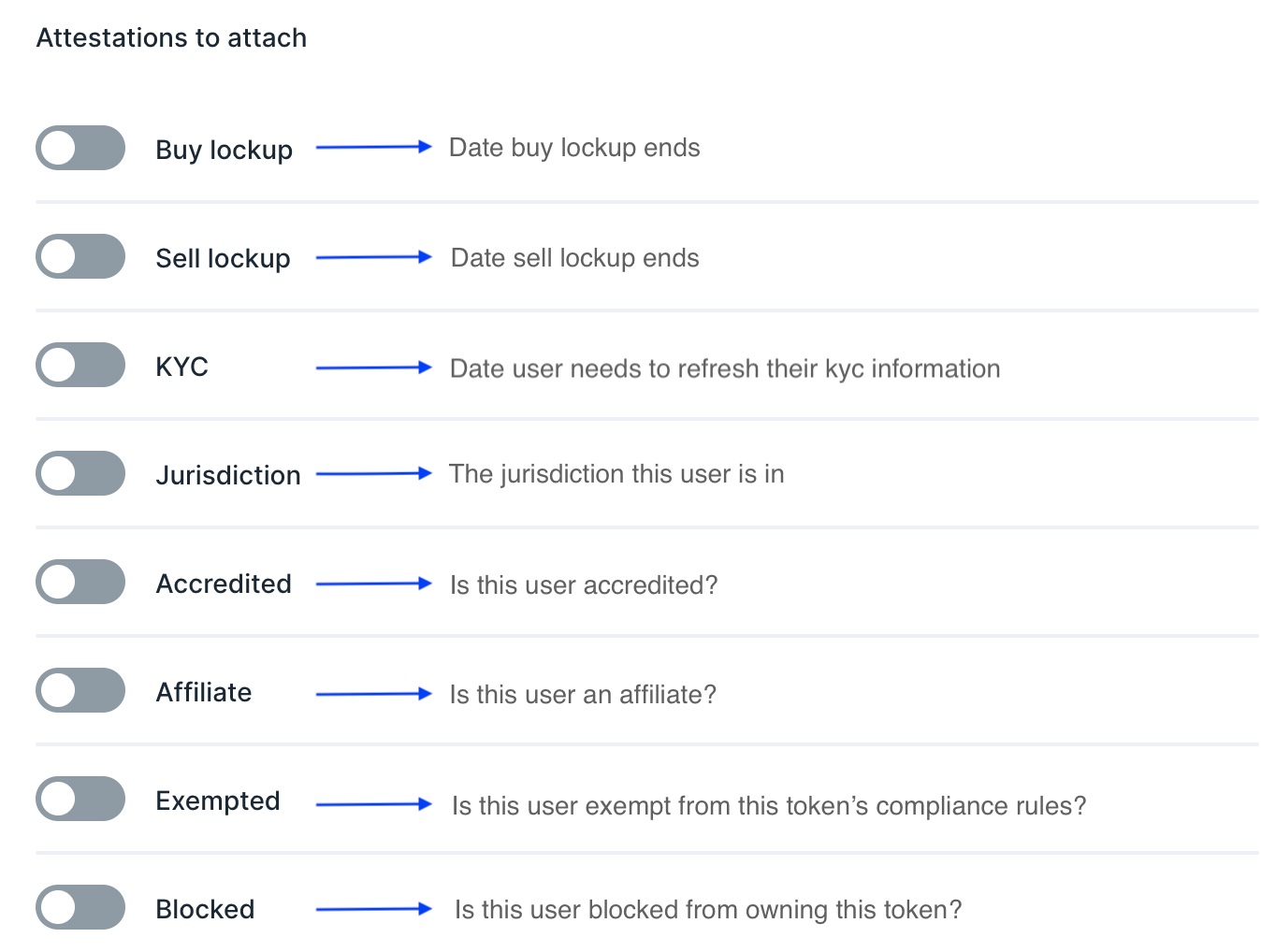 Through rules and attestations, Polymesh enables an issuer to automate the compliance framework applicable for their security tokens.

Read more in our SDK Documentation if you or a third party and wish to interact with attestations through our API.