To restore your account simply follow these steps
NOTE - Your account can only be restored if you have kept a copy of the recovery phrase provided when you created your account - If you no longer have access to that recovery phrase, your account (and POLYX tokens) cannot be restored.
Remove the Polymesh wallet extension from your browser
Re-install the Polymesh wallet extension
Open the Polymesh wallet extension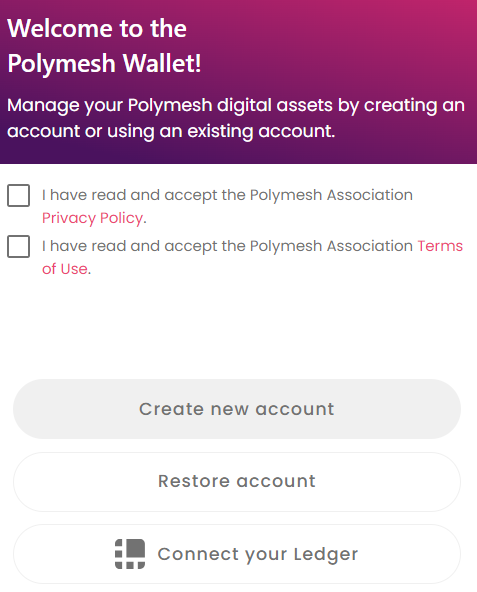 Read and accept the Privacy Policy and Terms of Use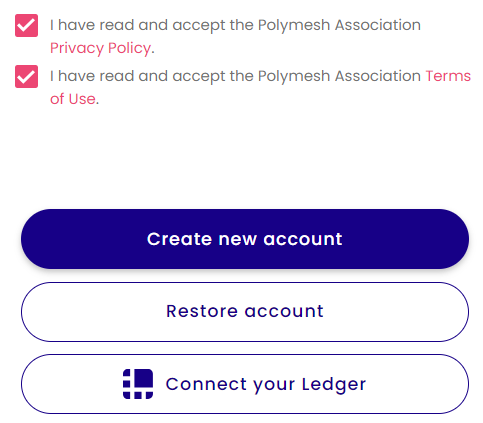 Select "Restore account"
You can restore your account either with a recovery phrase or a JSON file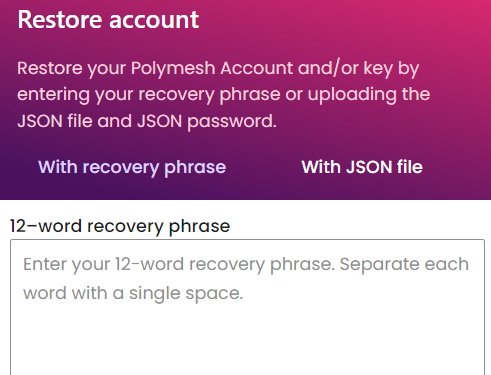 If you've chosen the recovery phrase, enter the 12-word recovery phrase you saved when you initially created your account and click "Continue"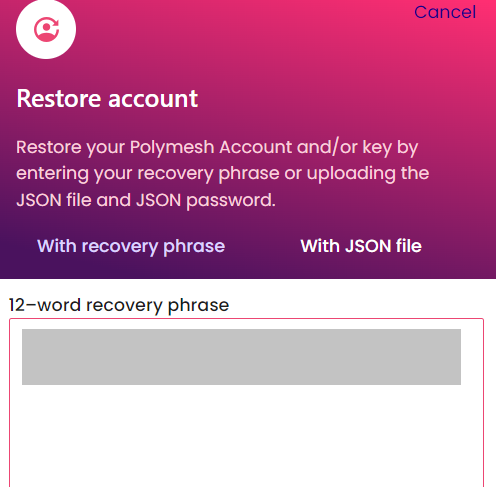 Enter an "Account name" and "Password" and click "Restore"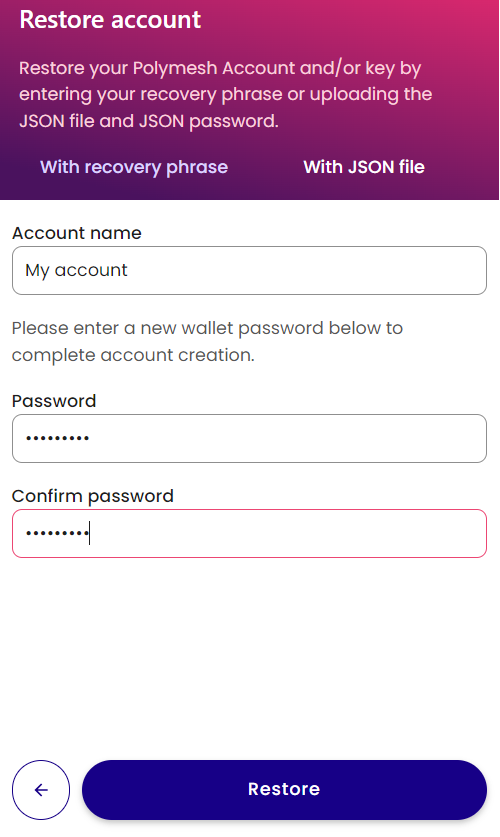 If you've chosen to restore your account JSON file, click on "With JSON file" then "Choose file" then upload the JSON file from your computer. You will be asked to enter the password you've set for the JSON file, then to enter an account name and a wallet password.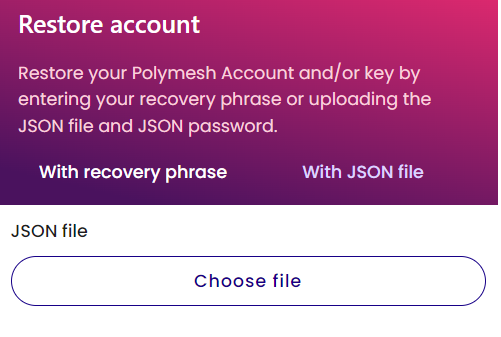 Your account is now restored and accessible via the new password you entered