While using the Polymesh App, when you authorize any transaction you come across the term "milli" when transaction fees are calculated.
To convert from milli POLYX to POLYX, move the decimal place 3 places to the left.

In the above example, 74.0540 milli POLYX equals 0.074054 POLYX.
After you sign the transaction in the Polymesh App, you can verify the amount in your wallet: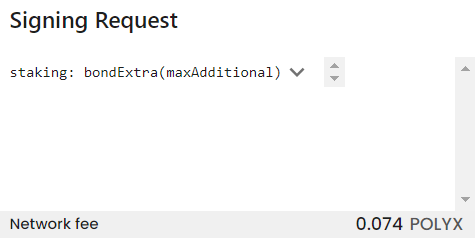 Learn more about fees in Polymesh in this article.